PLEASE CLICK ON THE BUTTON BELOW TO ACCESS THE MEDICAL RELEASE & INFORMATION FORM: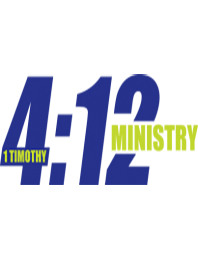 1 Timothy 4:12
"Let no one look down on your youthfulness, but rather in speech, conduct, love, faith, and purity, show yourself an example of those who believe."
This Youth Ministry exists to glorify God and further His Kingdom. We accomplish this goal by evangelizing and equipping youth to become mature followers of Jesus Christ through the teaching of God's Word.
The 4:12 Ministry meets regularly on Wednesday night at 6:30 p.m. for studying God's Word and fellowship. Summer, fall, and winter trips are focused on sound teaching, development, fun, and fellowship. Periodic outings such as sporting events, bowling, and other activities are used to build relationships.
The 4:12 Ministry takes part in church wide events focused on community service and evangelism.