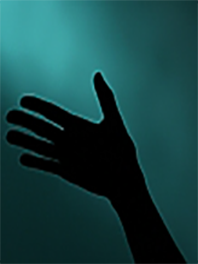 Worship @ Grace
Worship at Grace is a special time where God meets with His congregation for the purpose of speaking to them from His Word and allowing them to glorify and honor Him through song and testimony. The Bible tells us that God "inhabits the praises of His people" (Ps. 22:3). The apostle Paul instructed the Colossians to "Let the Word of Christ dwell in you richly …. Teach and admonish one another … and with gratitude in your hearts sing psalms, hymns, and spiritual songs to God" (Col. 3:16). God desires that we come together to listen to His Word proclaimed and to hear His children express their love and devotion to their wonderful Savior and Lord.
Music has always been a vital part of worship to God and to have His greatness proclaimed in the assembly.  He has always used the voices of His children to speak to the hearts of the worshippers. The Grace Choir is a group of people who love to sing and play their instruments for their Savior.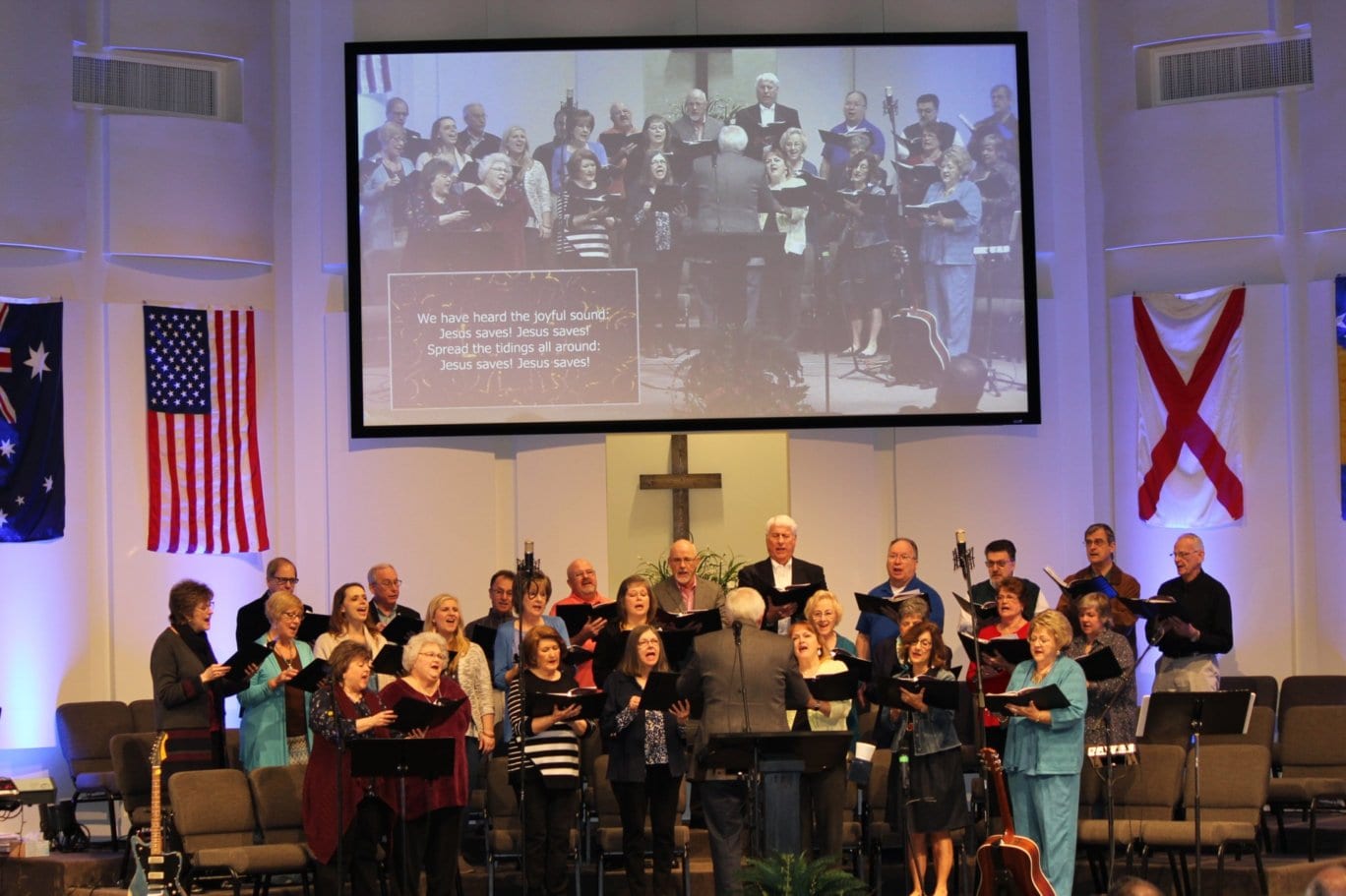 Every song is carefully selected to fill the heart of the singers and the congregation during that special gathering. Choir members are devoted believers who give of their time and talents to our Lord and consider it a privilege to be able to serve Him in this wonderful way.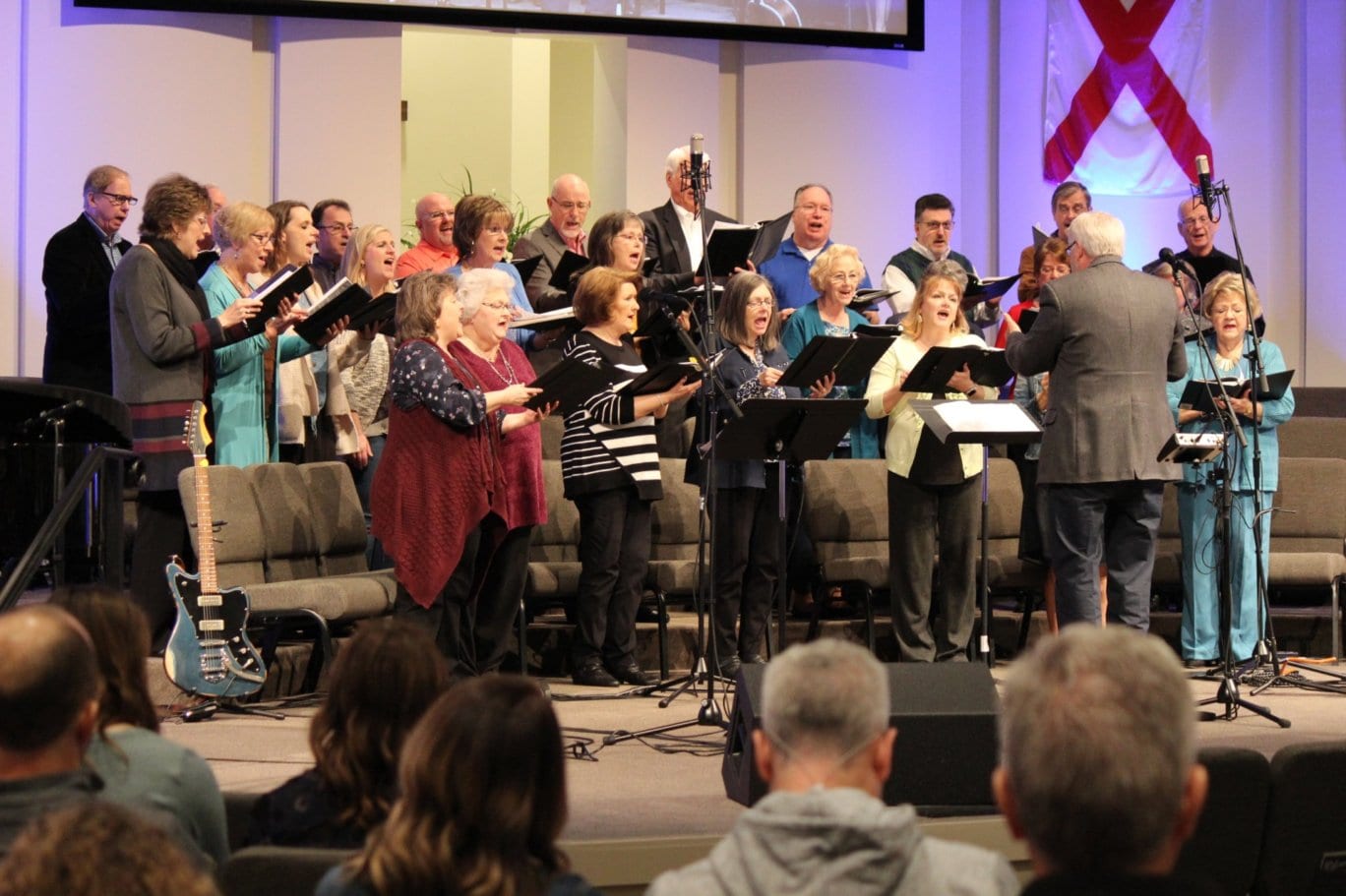 Ron Gardner, Choir Director
The GCC Praise Band is composed of musicians and vocalists who volunteer to lead part of our worship services when called upon by the Music Director. Not all members of the Band are available for every event so there are opportunities for many people to serve in this ministry. They are also involved in outreach events such as concerts and prison worship services.
Brian Nichols, Band Director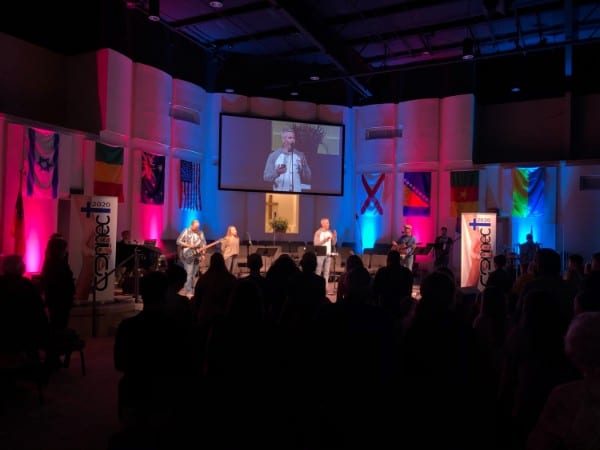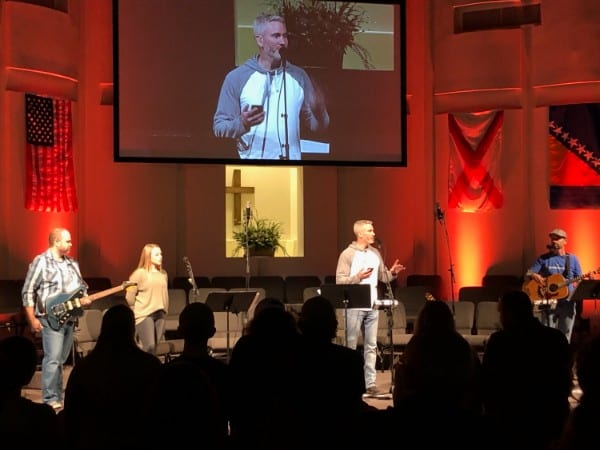 Grace Community Church has invested in modern equipment that requires a competent technical team to install, use, and repair it. The team has three groups. The first group installs and repairs network, telecom, video, and audio equipment. The second group maintains our web presence via our website, facebook page, podcast page, and sermons page. And the third group is the production crew of volunteers who manage the soundboard, camcorders, lightbox, and presentation software during our worship services. If you are technically minded, there is a place for you at GCC.
Vann Cook, Technical Director