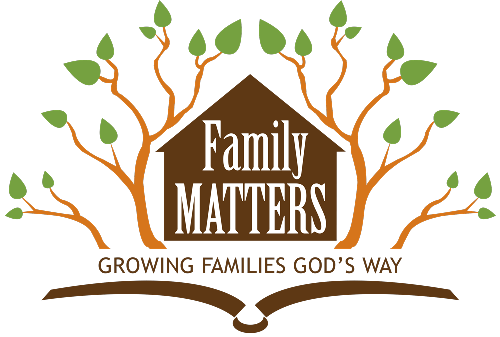 VISION:
Growing Families God's Way
MISSION:
To establish a Godly family legacy by discovering God's divine plan for the family.
PURPOSE:
To instill Biblical truths as it relates to personal relationships within the context of family.
GOAL:
To see families changed for God's glory and investing their lives into others.
What is Family MATTERS?
We are a group of people in similar stages of life that can share our experiences and hold each other accountable based on God's Word.
We are focused on pratical application of God's Word as it relates to families.
We are intent on seeing marriages and families strengthened and focused on Kingdom building.